Diese Trauerkerze ist für

Çörek
verstorben am 14.01.2020
Erstellt von

Meryem (Gast)

Angezündet am 09.02.2020 21:41:57
To my beautiful Çörek.
I love you so much my beautiful baby girl, you're an angel now. Hope to meet you there one day. Fatih loves you so much too. We are kissing your beautiful face and your tiny wet nose. You're our precious little baby.
4 Beileidsbekundungen wurden hinterlassen
She is an angel indeed and will be always ALWAYS with you. We all are on this planet only for a while and we all meet each other in somewhere else again. Love bonds stay forever because love is timeless.
Beileid bekundet von Ozan (Gast) , verfasst am 09.02.2020 21:59:09
You gave her the best life she could have and I'm sure she knew how much she was loved. They're forever in our hearts, they're the light that guide us to become better people.
Beileid bekundet von Sammie (Gast) , verfasst am 09.02.2020 22:12:21
My angel Liz, you have been loved. That's what I say everytime I think about you. We talk about you a lot, your family will never stop thinking about you. I really miss you. I know you are in a better place, without anything that scares you. My sister, my bestfriend, you will be in my heart wherever I go. Forever.
Beileid bekundet von Oyku (Gast) , verfasst am 09.02.2020 23:05:56
You were one of the best parents ever. She was a happy cat and I am sure that she still is happy. I love you and Çörek.
Beileid bekundet von Heather (Gast) , verfasst am 10.02.2020 16:33:29
Beileid bekunden
Ewige Kerze
Lieber eine Kerze anzuenden, als ueber Finsternis zu klagen.

Chinesisches Sprichwort
Trauerkerze anzünden
Alle Trauerkerzen anzeigen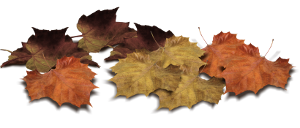 Der Online Tierfriedhof im Internet, Gedenkseite Online
angelegte Gedenkstätten, Besucher von Gedenkstätten, angezündete Gedenkkerzen